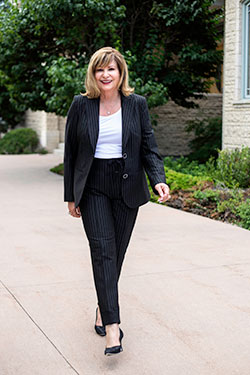 Biography
My experience and skill make the difference!
Over three decades of successful real estate sales and award-winning success. I am a licensed REALTOR® and a licensed alternate broker. I have a Bachelor of Social Work, work experience in corrections, counselling and Hostage Negotiation.
I service all homes and condos in the city of Winnipeg. I am also a specialist in higher priced properties, both residential and condominiums, having sold homes for over $2,000,000.00. Don't let this intimidate you...the lowest priced home I've sold is $17,000.00.
You are invited to browse my website and call or e-mail me with any questions you have about buying or selling a home.
You have made the first step in locating a real estate professional who will invest the time, knowledge and experience in securing your goals. My knowledge of the local market, its history and characteristics will help you make an informed decision. I pledge to provide you with sound real estate advice, help in understanding today's ever-changing market and the negotiating strategies for a successful purchase or sale.
Buying a home?
Your sucess is my top priority! I will take the time to listen to your needs and desires and help you find your dream home.
Selling your home?
Your success is my top priority! I will determine a marketing strategy that suits your specific needs and goals.Want top dollar? My marketing programs give me the edge needed to make this possible.