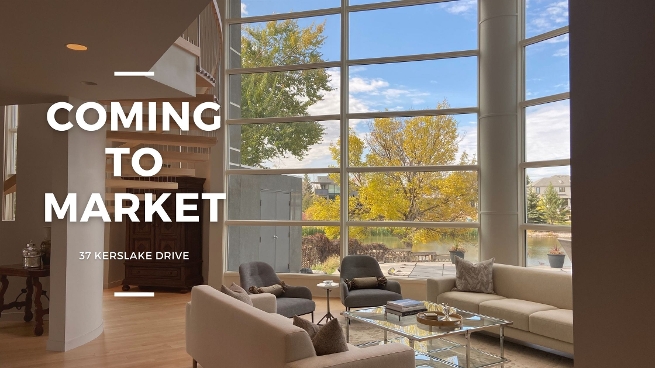 It's not something you see very often: a home that's been renovated to the tune of approximately $1 million. Somewhat unbelievably -- this is Winnipeg, after all -- that's what happened inside 37 Kerslake Dr. in Tuxedo: a home already a cut above the rest was made that much more spectacular.
The architectural quality of this home is extraordinary. Its integrated design, with all its light, artistry and volume is something to behold. At the same time, it's an exceptionally functional home. It's so good because most of it has been redone with great taste.
The two-storey home's size comes in at an expansive 4,450 square feet. The result is no matter where you look, there's something that catches your eye.
The visual feast starts with the great room, which, on a scale of one to 10, comes in at an 11. This area is the home's focal point, and is where all the key design elements come together -- light, artistry and volume. First, the great room's ceiling is over 20 feet high. Add that to a back wall of glass that gives you a spectacular view of the lake, pool and deck out back -- and a wood-burning fireplace set in beige/terracotta marble (beside a bronze-trimmed tempered-glass display unit) -- and you have a great room that's literally picture perfect.
The next room -- the kitchen, which can be accessed via entrances at either end -- isn't too shabby, either. It's outfitted with a superb island, glorious, atrium-like sitting area, sleek, elegant cherry cabinetry and a wonderful desk area with built-ins. It also comes with Caesar-stone countertops, a tile floor, the best stainless appliances and a door that leads out to the deck out back.
There's a well-appointed main-floor laundry next to the kitchen, and a hallway leads to a luxurious powder room and convenient collection of closets. Tucked away around the corner is a true surprise -- a good-sized room with cherry-stained maple cabinets and a three-piece bathroom. It's a self-contained room that could be used either as a bedroom or office. If someone's looking for a private space, this would work perfectly.
There are no disappointments upstairs. In fact, ascending to the home's second level is a pleasure, thanks to a curved staircase that sweeps jauntily up to a landing bathed in light from windows adjacent to the stairwell and the floor-to-ceiling glass in the great room.
While the two secondary bedrooms are notable for their space, ensuite four-piece bathrooms and walk-in closets, the master suite -- all 1,000 or so square feet of it -- steals the show.
It's simply a sumptuous space that has the most amazing, spa-inspired ensuite. It features a (heated) tan tile floor, six-foot (rectangular) air-jetted tub set in chocolate-coloured Caesar stone beneath a skylight, four-foot tempered-glass shower with (chocolate) glass tile surround, dual raised white sinks on chocolate Caesar Stone and two double closets plus a single closet for loads of storage. A curved wall with an architectural column houses a flat-screen TV and equipment, and then three-quarters of the room's rear wall is glass -- a window, with sliding doors to the (Trex) balcony, which overlooks the pool and water. The view is incredible. Back inside, there's a huge walk-in closet with hanging rods, shelves and drawers. It's a delightful space in every way.
More well-appointed space awaits in the lower level: a media area with 100-inch screen, peninsula wet bar with seating for three, and a hallway that leads to an exercise room and tons of storage.
This is an extraordinary home -- its location, space, finishing quality, layout and sweeping views are exceptional.